Small screen, real impact !
The efficiency of TV spots is well established. Designing your message and your video with the intention of including a TV broadcast is a real added value to your video campaign, which will resonate both online and on TV screens. A multichannel broadcast ensures that you reach the right people at the right time. Let our experts guide you through all aspects of this format: design, production, certification and the technical aspects of TV broadcasting.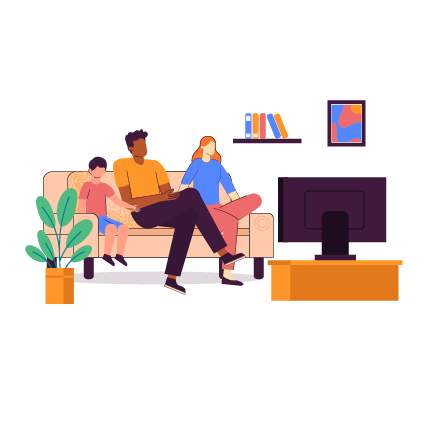 Content to be enjoyed without moderation
Snack content was born from the emergence of advertising on Social Media. Whether you're making a video for Instagram, Facebook, LinkedIn, Youtube or TikTok, you have to think of this specific content as a treat: a little candy that you keep craving for more you have tasted it. Adapting the format of your video to your social networks is essential for efficient snack content: this means adapting both the size (stories, square, banners, etc.) and duration (pre-roll, ads, teaser, etc.). From a single video ad, a multitude of variations can be created, thus turning your video into a strong communication lever !